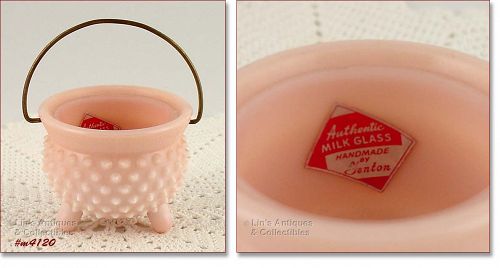 click for details
This is such a cute Fenton item – a little cauldron! It has a wire bale and still has the original Fenton red and silver foil sticker/label!

Measures 2 ½" tall, 3" diameter and is in excellent condition.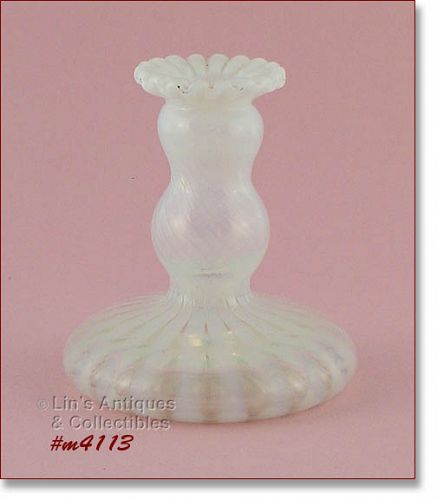 click for details
I purchased this lovely item several items ago for no other reason than it caught my eye – one of those "immediately drawn to it" items!

I just knew it had to be Fenton and actually thought it was a combination bud vase / candlestick. I finally dug out my Fenton reference book ("The Big Book of Fenton Glass 1940-1970" by John Walk) and was pleased to find my instinct was correct – it is Fenton and is shown on page 140...