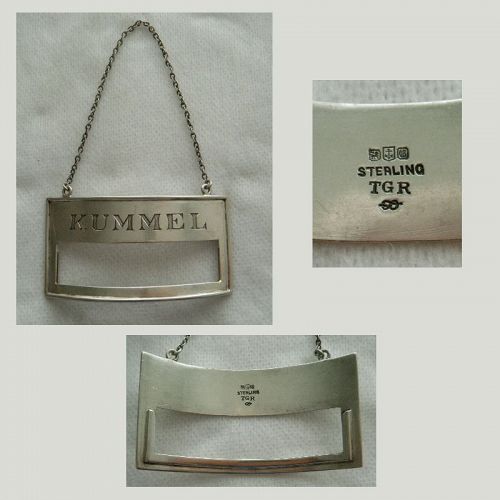 click for details
This liquor tag was produced by Gorham in 1910, stamped on the reverse with the company "lion, anchor, G" emblem, a date symbol for the year, the word "Sterling," and the letters "TGR," indicating this is special order (or sample) item.
It is an unusual piece in several regards.
First is the above noted fact that, as a special order, it is essentially one of a kind, or few at most...