click for details
This piece illustrates the once common practice of engraving standard line pieces with local historical features, and thus creating souvenir items.
In this case, the primary piece is a 5 7/8" long, approximately 1.0 T. oz., teaspoon in Reed & Barton's "Les Cinq Fleurs," which is a highly textured, Art Nouveau floral design...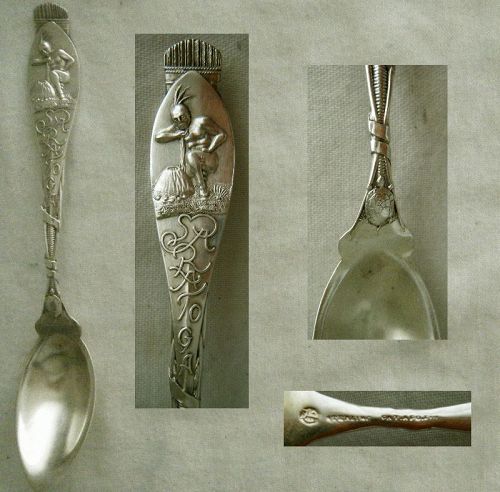 click for details
Featuring a finely rendered portraiture of a Native American in a squatting position, this souvenir item is unusual in that it is a citrus spoon rather than the typical teaspoon.
Made by Durgin, whose "D" emblem appears on the backside, along with "Sterling" and "Pat. Apd. For," it measures 6" long and weighs .8 T. oz...