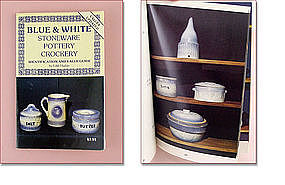 click for details
I am listing this as a used book but it actually appears to have never been used – at all!

There is some wear/storage evidence on front and back covers but when you open the book, it is obvious the pages have never been viewed (I had to hold it open to obtain a photo of a sample page).

This is not a hardback book and the pages are glued to the "spine" and that crispness of opening makes it obvious this book has just been on a shelf all these years...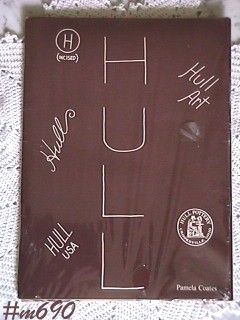 click for details
Whether you collect Hull Pottery or just collect reference books, this one is a wonderful addition to a collection!

Book has history of Hull Pottery and wonderful color pages showing the different production lines. It measures 11" x 8 1/2", has 26 pages, has 2 pages for Notes, and copyright date of 1974...